The 2012 Paralympics start August 29th and run through September 9th.  We are so humbled by all of the athletes, we wanted to share a couple stories from some local paralympians that are part of Team USA this year!
---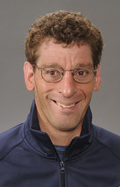 Michael DeMarco
Setting goals and seeing them through is something Michael DeMarco has perfected. Born with cerebral palsy (CP) that affects his legs, DeMarco has overcome many challenges. In 2004 he won a bronze medal at the Paralympic Games in Athens, Greece. Four years later, DeMarco competed in Beijing, swimming six events at the 2008 Paralympic Games in Beijing, China.  At the 2010 IPC Swimming World Championships held in Eindhoven, Netherlands, DeMarco brought home the bronze medal in the 50m breaststroke.
While studying at San Diego State University (SDSU) in 1992, he became involved in CP soccer and competed in a national event. DeMarco says his experience in soccer made him realize there were a host of other opportunities in sports available to people with physical disabilities. He competed briefly in track, but the wear-and-tear on his body prompted him to give swimming a shot and he soon realized that he was a natural. DeMarco now holds every American record in his class.
DeMarco graduated in 1994 from SDSU with a bachelor's degree in business administration and works as a business assistant for United Cerebral Palsy. DeMarco is currently writing a book, "Pondering the Thought, Living the Dream: Why I Enjoy Living with Cerebral Palsy," which highlights his experience at the 2004 and 2008 Paralympic Games.
Major Achievements:
2011: Team member – U.S. Pan Pacific Para-Swimming Championships Team
2010: Bronze medal, 50m breaststroke – IPC Swimming World Championships, Eindhoven, Netherlands
2008: U.S. Paralympic Team member, Swimming – Paralympic Games, Beijing, China.
2008: American Record, 150m IM – CanAm Championships, Victoria, Canada
2006: Bronze medal, SB2 50m breaststroke – International Paralympic Committee (IPC) Swimming World Championships, Durban, South Africa
2006: American record, 150m IM – U.S. Paralympics Swimming National Championships, San Antonio, Texas
2006: Two American records, 50m breaststroke, 100m freestyle – Belgian Open, Antwerp, Belgium
2005: Two American records, 150m IM, 50m freestyle – U.S. Paralympics Open Swimming Championships, Minneapolis, Minn.
2004: Bronze medal, 50m breaststroke – Paralympic Games, Athens, Greece
---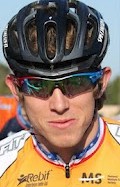 Will Chesebro
Will Chesebro's love for cycling began as he leisurely would ride to and from his friends' houses while growing up in Carmel Valley, Calif. As the love grew, Cheesbro began his ascension toward being one of the nation's top up-and-coming Para-cyclists.
After riding recreationally on road bikes to prepare for 24-hour road marathons, Chesebro began racing road bikes when he arrived at University of California-Santa Barbara in 2007. There, he met former Paralympic cycling coach Adam Duvendeck, who introduced Chesebro to Paralymic cycling.
After he attended a developmental camp at the Chula Vista Olympic Training Center in 2009, he competed in the National Track Championships . He steadily improved, enough to make the 2011 UCI Track Cycling World Championships in Montichari, Italy.
At the Track World Championships, Chesebro finished seventh  in both the 3km pursuit (C3) and the 1000m time trial (C3). He then won a gold and silver medal at the 2011 Elite Track National Championships in Los Angeles.
Chesebro is currently studying biology at California-Santa Barbara. He enjoys winemaking and hopes to be a winemaker for a living once he is finished cycling. He also enjoys cooking, exploring the outdoors and traveling.
Chesebro had a stroke when he was born, which resulted in cerebral palsy in both his left arm and leg.
Major Accomplishments:
2011: Gold medal, 1000m time trial (C3), Silver medal, Individual pursuit (C3), 2011 Elite Track Cycling Championships; Carson, Calif.
2011: U.S. Team member – UCI Para-cycling Track World Championships, Montichiari, Italy
---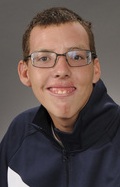 Kendall Bailey
Kendall Bailey was in the pool for therapy before the age of two. He loved the water so much that he wanted to be in the pool all of the time. When he moved to the San Diego area, he joined the Peninsula Aquatics San Diego swim team. He began to swim in local meets, setting his first American record in the 200m breaststroke in 2006.
Entering 2008, Bailey's goal was to make the 2008 U.S. Paralympic Swimming Team and head to Beijing to compete in the Paralympic Games, where he had hopes of bringing home a medal or setting a new world record. Although Bailey did not win any medals in Beijing, he competed in the men's 100m breaststroke SB9.
Bailey currently attends the Institute for Effective Education in San Diego, where his favorite class is sports.  When not swimming, Bailey enjoys golfing, frisbee golfing and bowling.
Major Achievements:
2008: U.S. Paralympic Team member, Swimming – Paralympic Games, Beijing, China
2008: Senior Swimmer Award of the Quarter – San Diego, Calif.
2008: American record, 50m breaststroke and 100m breaststroke – U.S. Paralympic Swimming Trials, Minneapolis, Minn.
2005: American record, 200m breaststroke – U.S. Paralympic Open Championships
---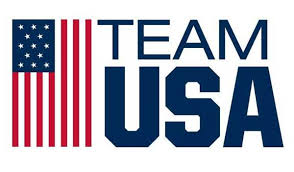 Read more about the Paralympic's and Team USA athletes.