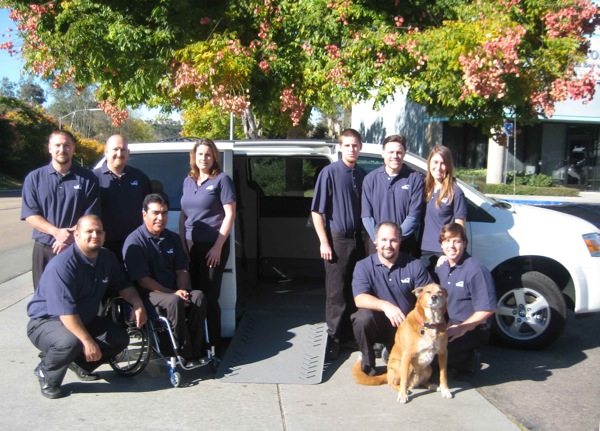 The GoldenBoy Mobility History
GoldenBoy Mobility started 39 years ago as a manufacturing company where Gary Sr. and his brother, Chris, designed, developed, and manufactured the GoldenBoy wheelchair lift.  In 1978, Gary Sr. opened his own store whose motto was "Customer service first!"  GoldenBoy specialized in van conversions, lifts, driving controls, and soon became a premier location for any custom modification.
Gary's son, Gary Jr., grew up in the mobility industry.  He has fond childhood memories of spending time with his dad and customers in the shop.  Like his father, he developed a passion for the industry and started working in the shop by answering phones, then served as a technician, maintenance supervisor, general manager and has now taken over the business.
Gary Jr. and the staff at GoldenBoy still focus on putting customer service first.  This is a family business where our customers are part of our family.  At GoldenBoy, you will be treated with respect and customer service while our experienced technicians work on your vehicle.  We look forward to welcoming you to our family.
Go. Be. Live. aren't words, they're a mantra to live by. They aren't rules that confine you, but stones on the path to freedom. These principles encompass all we do. Go. Be. Live. is different for every person. What does Go Be Live mean to you? We believe so strongly in these principals that we want to share with you just a little of what it means to us.
Go the extra mile
Provide the opportunity for others to GO where they want to go.
Take away limits.
Go where you want to.
Be trustworthy.
Be fair.
Be a good person.
Treat people with the respect they deserve.
Be an expert in our field.
Be helpful.
Be loyal to our customers.
Be the one to find a way to say yes when all others say no.
Be a part of the community.
Be who you want to be.
Live with a good conscience.
Allow others to live the life they want to live.
Live life to the fullest.
Live with a happy heart.