Ramp System
---
All VMI Northstar conversions come with a patented, ultra-low, in-floor power ramp that allows for safe entry and exit for even the largest power. The ramp is stowed under the floor, creating more interior room for maneuverability and minimizing dirt and debris in the interior.
Features of the van include:
Most headroom of any converted Pacifica mobility van
Greater usable floor length for maneuverability
Easy entry for wide power chairs on 30" ramp
Sleek design fully integrates with factory styling

The PowerKneel
The PowerKneel™ system uses an ultra low ramp angle for extremely easy access

Obstruction Free Doorway
Passengers can enter or exit freely without the ramp deploying.

Electronic BackUp System
for added peace of mind, the backup SURE DEPLOY™ system ensure your ramp will work, even during electric failure.

High Capacity Ramp
This ramp has an 800lb weight capacity and a wider usable area than other conversions making it accommodating to any wheelchair.

Greater Safety
In the event of a collision the ramp is tucked safely away.
Interior Space
---
The spacious and refined Access360® conversion sets a new standard for wheelchair-accessible minivans because it provides more. More space for even the largest power chairs to enter the vehicle and maneuver inside, it's easier to use, more flexible and a sets the standard for quality construction.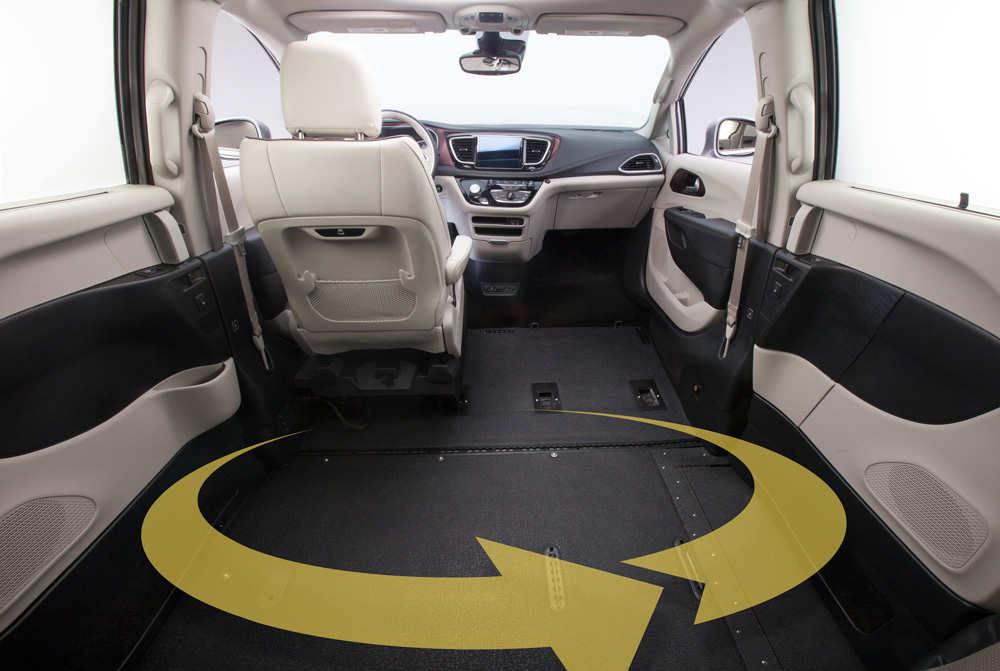 OBSTACLE-FREE FRONT ROW
With the seats removed, the front-row accommodates wheelchairs of almost any size in the driver and front-passenger positions.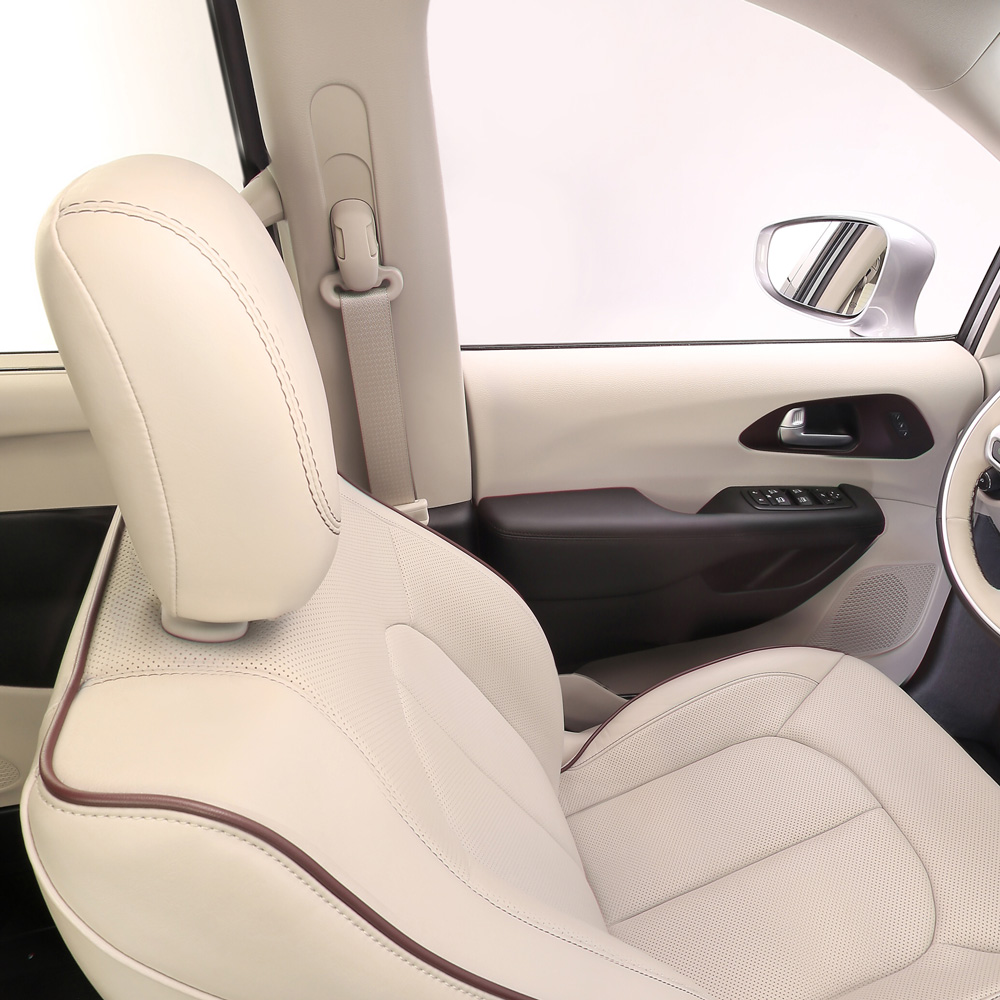 REMOVABLE FRONT SEATS
Interchangeable front seats allow the seats to be easily swapped on the go to allow someone that stays in their wheelchair to be a driver or front passenger within minutes.
Headroom
---
The VMI Chrysler Pacifica's 15" drop provides more interior height to accommodate taller wheelchair users. With more headroom than other mobility vans, the VMI conversion ensures nearly any wheelchair user can enter and exit the vehicle comfortably.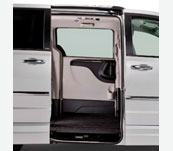 DOOR HEIGHT
The 56" door height provides plenty of room for most wheel chair users to easily get in and out of the van.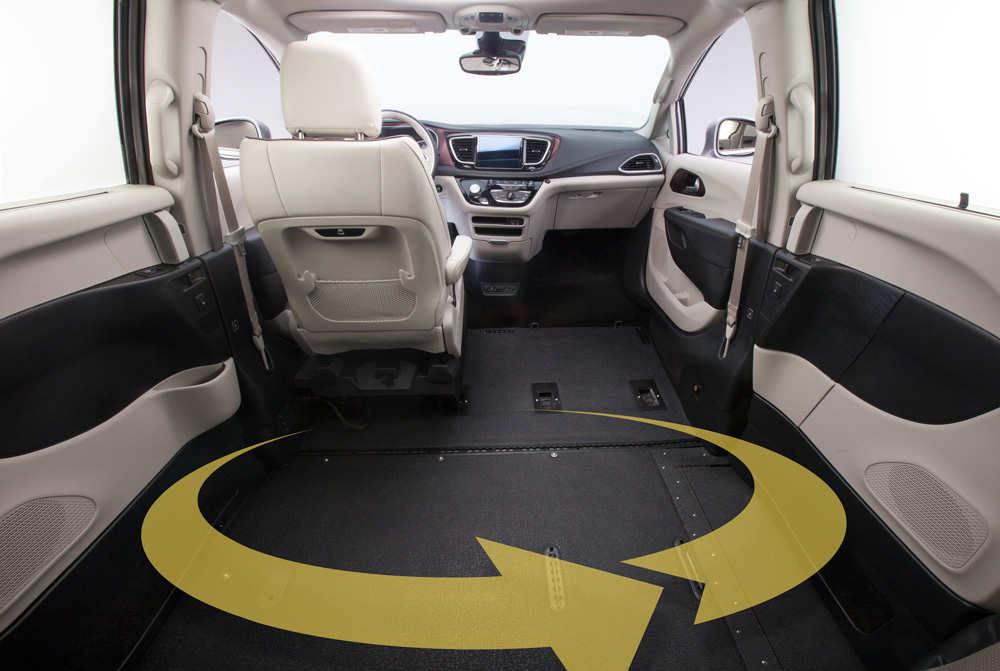 INTERIOR HEADROOM
The increased headroom can accommodate tall wheelchair users and passengers.
Comfort & Style
---
The all new Chrysler Pacifica conversion maintains the new sleek and comfortable design of this newly designed van. The seamless integration of the conversion and the factory vehicle and adds extra usability and comfort with features such as step flares and a rear-bench footrest.
a. STEP FLARES The color-matched step flares make it even easier to get in and out of the vehicle for non-wheelchair users. They have a 400-pound capacity and seemless integration keep keep the van looking sharp.
b. REAR FOOT REST A fold-down footrest makes for an even more comfortable ride for passengers sitting on the rear bench.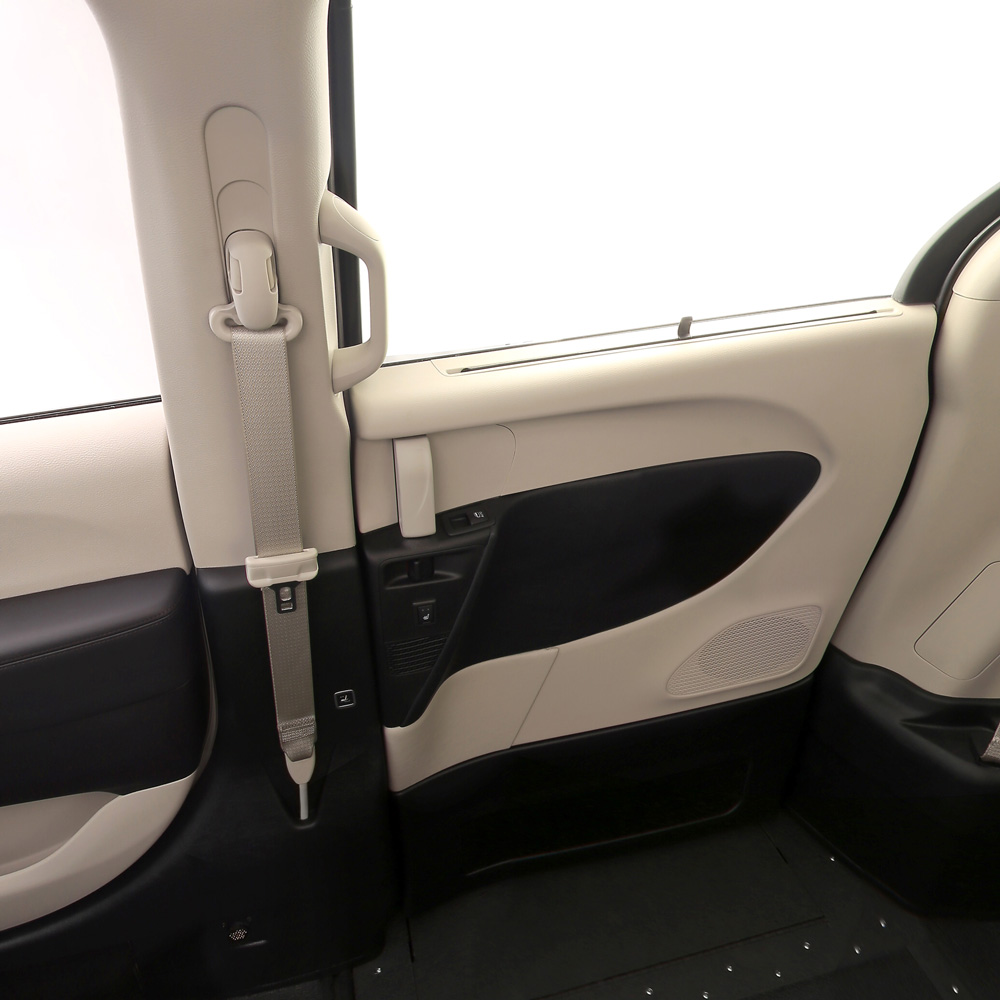 STYLING
Factory-quality styling and color-match tie together flooring, molding and finishes for better aesthetics.
A QUIETER RIDE
The vehicle has been engineered and equipped with sound-deadening materials to minimize interior noise.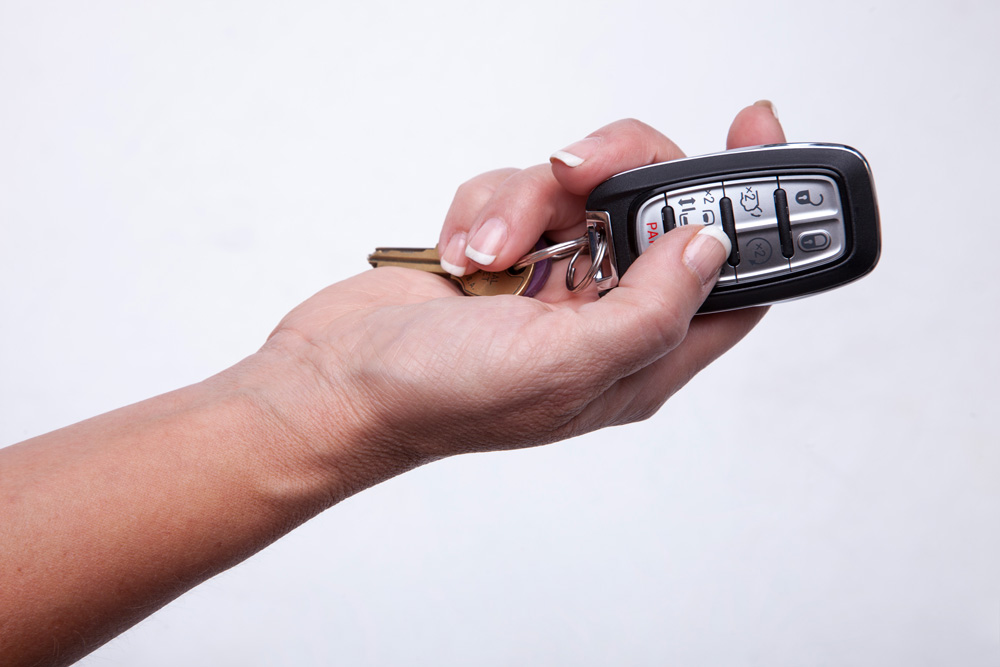 ONE TOUCH CONTROLS
Simple one touch controls make it easy to open the door and deploy or stow the ramp. The controls are fully integrated with the factory remote!
Other Features
---
The VMI Chrysler Pacifica converted minivans come with additional features for extra durability and ease of use. For example, the VMI Access360 conversion reduces the likelihood of under-vehicle damage by providing up to 1.5 inches of additional ground clearance.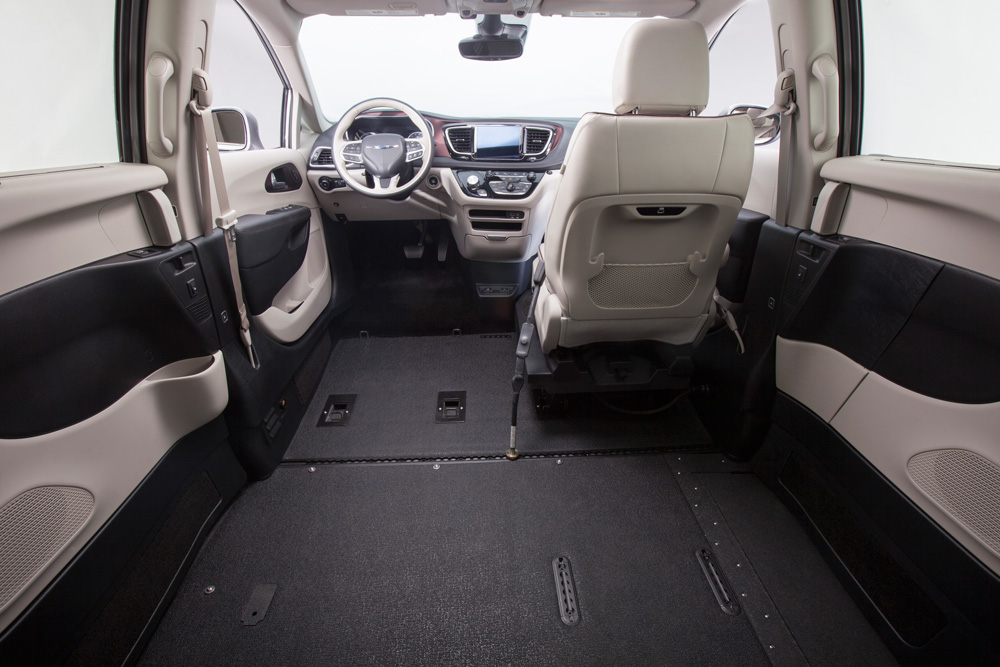 CORROSION-RESISTANT FLOOR
All VMI conversion floors are E-coated for optimal rust and corrosion prevention.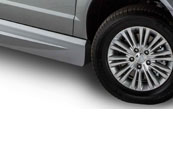 HIGHER GROUND CLEARANCE
High ground clearance reduces scraping caused by speed bumps, crested pavement or dips.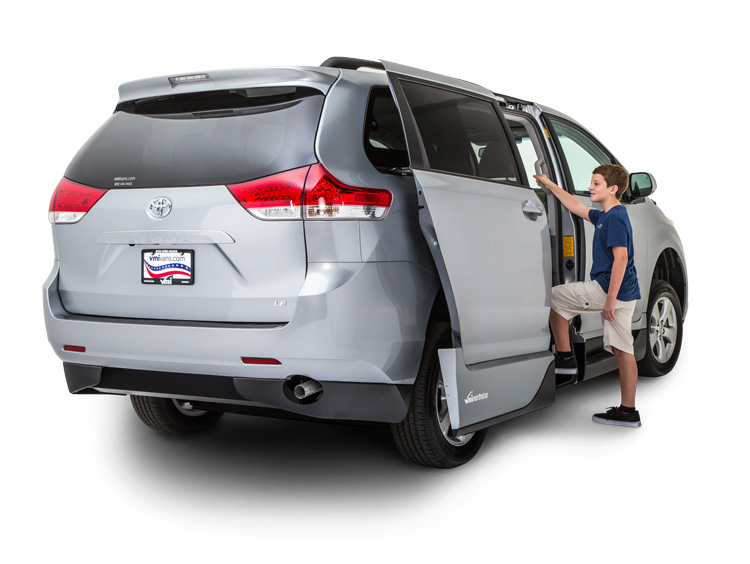 INDEPENDENT SUSPENSION
Individual suspension on each wheel coupled with a lower center of gravity allows the van to ride smoothly on uneven roads.