Features Overview
---
The Honda Northstar is a top rated wheelchair-accessible van with style, smooth ride, and is a perfect combination of performance and style. The ramp is easily stored under the floor, which provides for a tidy and roomy interior and increased protection in a collision.It is perfect for both manual and power chair users. Features included in these new and used vans are:
More headroom and any other Honda mobility van
Easier maneuverability with greater floor length
A roomy 30" wide ramp for easy entry in power chairs
A sleek design that meets exceptional style
Ramp System
---
All VMI Northstar conversions come with a patented, ultra-low, in-floor power ramp that allows for safe entry and exit for even the largest power. The ramp is stowed under the floor, creating more interior room for maneuverability and minimizing dirt and debris in the interior.
Features of the van include:
Most headroom of any converted Honda mobility van
Greater usable floor length for maneuverability
Easy entry for wide power chairs on 30" ramp
Sleek design fully integrates with factory styling

The PowerKneel
The PowerKneel™ system uses an ultra low ramp angle for extremely easy access

Obstruction Free Doorway
Passengers can enter or exit freely without the ramp deploying.

Electronic BackUp System
for added peace of mind, the backup SURE DEPLOY™ system ensure your ramp will work, even during electric failure.

High Capacity Ramp
This ramp has an 800lb weight capacity and a wider usable area than other conversions making it accommodating to any wheelchair.

Greater Safety
In the event of a collision the ramp is tucked safely away.
The VMI Honda with Summit conversion is equipped with a sturdy, fold-out ramp that provides high side rails for easy navigation up and down the ramp. This affordable option accommodates both manual and power chair users.
Features of these new and used conversion vans include:
Most headroom of any converted Honda mobility van
Greater usable floor length for maneuverability
Easier ramp navigation with 2″-high side rails
Sleek design fully integrates with factory styling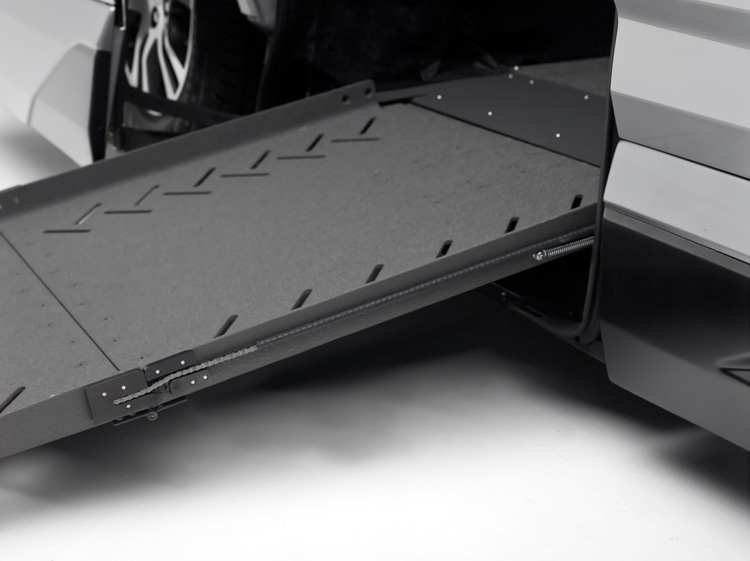 High side rails
The high side rails provide easy access and safety while navigating up and down the ramp.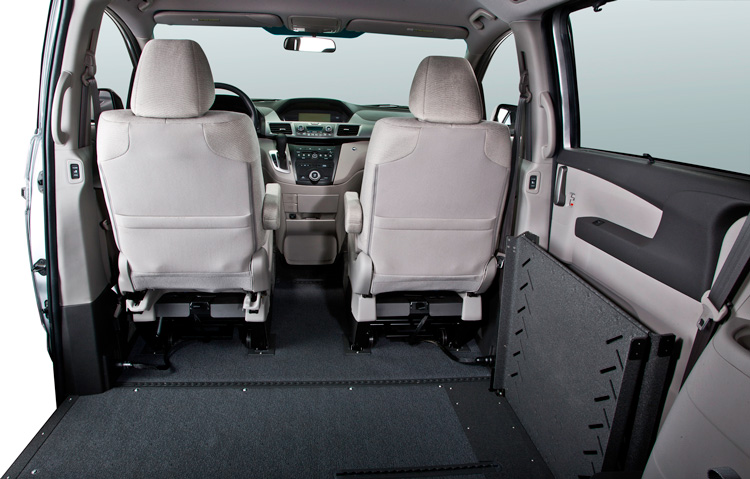 Safety and reliability
The safe and reliable ramp can be manually operated by simply pushing the ramp out if needed for any reason.
Interior Space
---
The Honda Odyssey Northstar was designed to go give more space for wheelchair maneuverability. The seat bases are innovative enough to allow both front seats can be moved to accommodate wider power seats as well as provide many seating arrangements.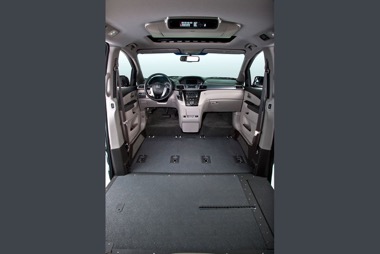 Obstacle Free Front Row
Wheelchairs of almost any size can be used in the driver and passenger areas.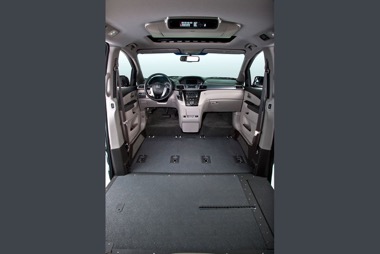 Roomy Interior
Wheelchair users can get an extra 3 inches of floor length, provided by the angled front-seat bases.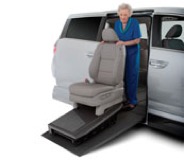 Removable Front Seats
Create many seating options with the Easy-to-Remove seats for greater flexibility.
Headroom
---
The most headroom in all Honda conversions is provided by the Honda Odyssey Northstar. Passengers of all abilities can enter and exit quickly with the obstruction free doorway. The dropped floors give wheelchair users a clear view once inside the van.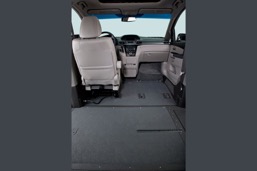 Plenty of Vertical Space
There is plenty of headroom through the vehicle with the 12.8" dropped floors.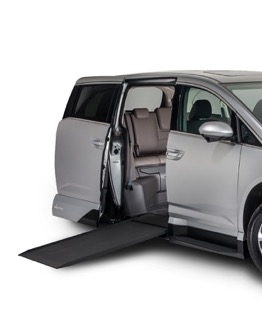 Tall Entryways
To accommodate tall wheelchair users, the height of the doorway is greater than any other Honda Wheelchair-accessible van.
Comfort & Style
---
Customers and dealers consistently rate the Honda Odyssey Northstar best in the industry for style, fit, and finish.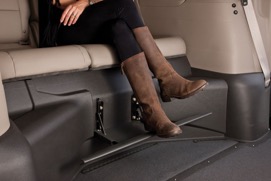 Rear Foot Rest
For the comfort of passengers there is a fold down foot rest and spacious rear seating.

A Quieter Ride
Extensively used sound deadening materials were used to minimize interior noise.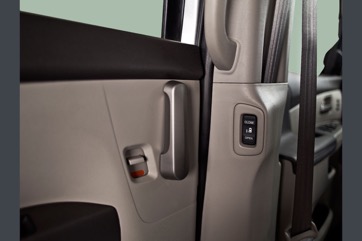 Styling
We use bring together quality styling and color matching to make your flooring, molding, and finishing for the best aesthetics.

Rear Valance
VMI's conversions look like a conventional minivan, with the industry's only color matched, full wrap-around rear valance.
Other Features
---
For extra durability, convenience, and ease of use the Honda Odyssey Northstar comes with additional standard features.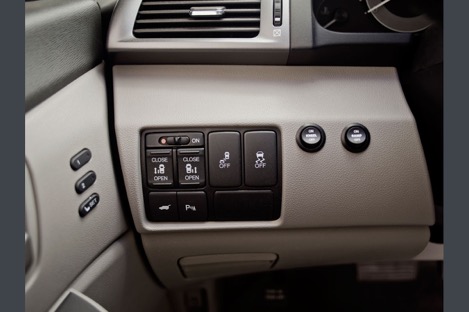 Conversion Power Switch
Able bodied passengers can disable the conversion features and prevent ramp deployment with the touch of a button.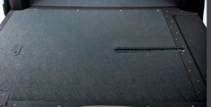 Corrosion Resistant Floor
The floors of all VMI conversions are E-coated for prevension of rust and corrosion.
Easy Ramp Operation
The ramp can be easily controlled with on touch of the keyfob, a halo-lit dash button, or a Honda button.